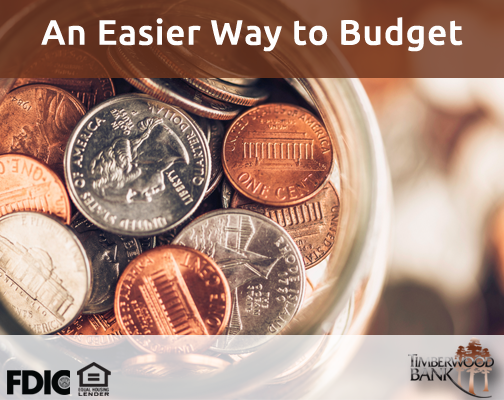 Think about what you use your smartphone for: sending texts, taking pictures and oh yeah, making calls. But it can also play a large role in your personal financial management as well.
If you already use Mobile Banking, you know this to be true. While our Mobile Banking app does a lot of amazing things, but you may have to look to other apps for a visual budgeting tool. Fortunately, you have plenty of options to choose from.
Easy budgeting apps to use:
Mvelopes- This smartphone budgeting application is based off the envelope method of budgeting. You can link up to four different accounts for the app to pull in financial information. You allot money into different categories, just like you would put cash in envelopes to limit your spending.
Wally- This app helps you easily take control of your finances through an easy view of your financial information. You can set a spending target, savings target and tell the application what your income is for accurate plans.
Level Money- This app totes simplicity for the user with its easy interface. In a quick manner, you can easily view how much money you have, how much you can spend and how much you are saving each month.
You Need a Budget- The You Need a Budget app is straightforward with its user experience and use of different tabs to show you where your money is going. The app allows you to sync your information across different platforms like mobile and desktop. It's great if you don't have a smartphone because you can still use it on your desktop.
com- Mint is likely the most well-known budgeting app because of its prestigious platform and helpful tips and tricks for financial planning. The app alerts you when spending increases dramatically in certain areas, how much money you need to save to reach a goal and gives you an overview of your financial state as a whole.
Each of these apps has options for iOS and Android, so be sure to check them out in the iTunes or Google Play stores.
Timberwood Bank, Equal Housing Lender, Member FDIC