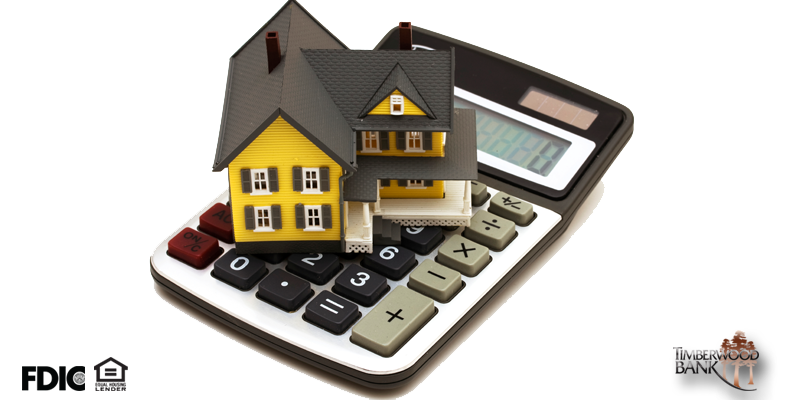 A spacious backyard with a white picket fence. A rustic plot in the country just outside of town. A four-bedroom beauty custom designed by you and your spouse. Whatever your vision, home ownership is a unique and fulfilling adventure! At Timberwood Bank, we offer a variety of mortgage options to help you finance your slice of the American dream. Take a peek at just a few of our loan offerings:
Fixed Rate Mortgage Loan – Whether on a 15-year-plan or a 30, a fixed-rate mortgage ensures a consistent monthly payment for the length of your loan. Stable and dependable, frozen rates allow you to plan for the future, and refinancing options are available should your plans change. Timberwood makes it especially easy, offering customizable options to create the loan that works best with your budget.
USDA – Rural Development Loan – High down payments, traditional credit requirements, and steep debt-to-income ratios can be the barrier separating you from homeownership. The USDA-Rural Development loan program, however, helps navigate around these barriers. Helping fund closing costs, legal fees, title services, and other up-front payments, these loans
WHEDA Loan (Wisconsin Housing Economic Development Authority) – Unique financing options have made WHEDA a smart loan choice for Wisconsin residents for more than 40 years. Offering assistance with down payments, special tax credits to qualified borrowers, and preferred fixed interest rates for first-time home buyers, a WHEDA loan may be right for you. Ask your Timberwood Bank lender to help you discover the most effective WHEDA loan for you!
Home Equity Line of Credit (HELOC) – Take full advantage of the equity already sitting in your home with our HELOC option, which offers lower interest rates than many credit cards and consumer loans. Fund a home renovation, a much needed repair, or a home addition with this tax-deductible option that also helps build your credit score.
Lot Loan – You've got the land to build the house of your dreams, but perhaps you're not quite ready to break ground. Our Lot Loans may serve you best! Through this option, you can purchase and secure your lot while you continue to design and plan your dream home. We'll help you get the ball rolling once you've selected your contractor and uncovered your plan to your dream home.
Our experienced loan officers at Timberwood Bank are ready and excited to help you take the next big steps towards home ownership.  Give us a call at (608)372-2265 to set up an appointment today!